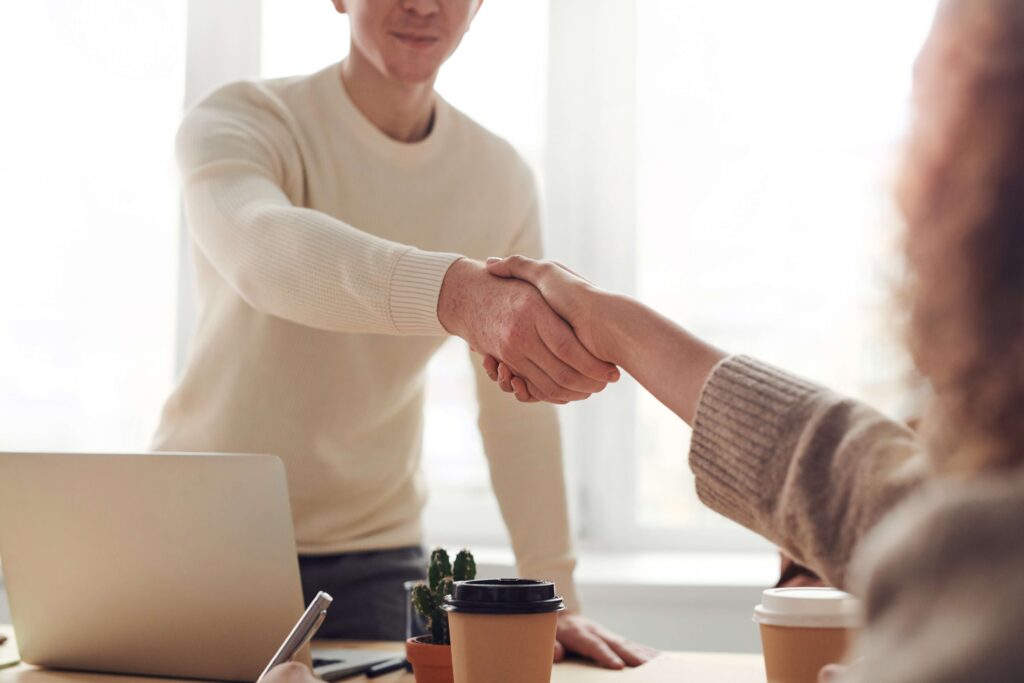 10 Interview Tips to Land Your Dream Job
Searching for your dream job is exciting but it can also be stressful. Whether you're unemployed, looking for a new opportunity, or are employed and searching for a better opportunity, the interview process can be nerve-wracking. Going into any interview process with the proper preparation can ease stress, give you more confidence, and help you land your dream job. Here are our 10 interview tips to land your dream job!

Remember, every interaction with a potential employer is part of your interview process.
Many candidates focus so much on the interview appointment itself, they let little things leading up to and immediately following the interview get sloppy. Always conduct yourself in a positive and professional manner, whether it's while emailing an HR Coordinator to schedule the interview or greeting the Office Manager on the way out of the building.
Always have extra copies.
Resumes are just like interview tips, you never want just one. Never assume that the interviewer will have a copy of your resume printed ahead of time; if you don't see a copy in front of them, offer one to them at the start of the meeting. Our rule of thumb is to make sure you have enough copies for all your expected interviewers, plus two – one extra for a surprise interviewer, and one for you to glance at during the interview!
Outline your answers to the common questions.
This interview tip is especially important if you tend to get nervous during interviews. Many candidates feel apprehensive about scripting out answers to interview questions, fearful that reciting the prepared response will trip them up more than freestyling. We totally agree, memorizing and regurgitating an answer is stressful and can come off as robotic. This is why our team suggests outlining over scripting! Collect your thoughts and write out some bullet points for the following common questions:
Tell us about yourself.
Why are you looking for a new role?
What is your biggest strength/weakness?
Tell us about a time you failed.
Why should we hire you?
Be ready to navigate situational questions!
Out of all of our interview tips, this may be the most important one. According to LinkedIn, most interviews include what are known as situational questions, or questions that ask you to provide a specific story related to the topic. The great news is you can train your ears to listen for their cues! Get your STAR method response ready when your interviewer starts a question with phrases such as:
Tell me about a time…
Can you provide an example of…
Describe a situation where…
Don't sell yourself short, even when you aren't a "perfect" match to the job description.
Many candidates talk themselves out of being considered for a job because they don't check every single box on the job description provided. Here's the reality: most job descriptions are not developed with real people, career paths, and transferrable skills in mind. Typically, the interviewer/hiring manager is focused on 3 – 4 "must-have" items that are dealbreakers, and the other points are bonus items.
Identify and avoid your filler words.
Everyone has those words they defer to when they're thinking, stalling, or just nervous! Common examples are "um," "basically," "so…yeah," "like," and so on. You can identify yours by recording yourself practicing answers and listening in; typically, you'll be able to catch the repetitive words quickly. Once you are aware of what they are, it's much easier to be mindful of and avoid them during an interview!
Come prepared with 5 or more questions to ask the interviewer(s).
Make sure some of your questions are unique enough not to be answered organically during the interview – this is your chance to keep the conversation going, so don't let it die by saying, "I don't have any questions." Most interviewers intentionally leave some extra time open at the end of the interview for a Q&A, so when you don't come prepared, it shows!
Thank-you notes* are always a good idea.
*Concise, professional, intentional thank-you notes are ALWAYS a good idea! This is your last chance to leave an impression on the interviewer; if the choice comes between two equally qualified candidates, they'll always go with the person that made the extra effort.
Review your resume before the interview.
We know it feels a bit silly to study your own experience and skills, but this simple review can help you immensely during the interview. Your interviewer can read what's on the page – during the interview, it's your job to bring it to life! Being familiar with what your resume states will help you elaborate rather than summarize.
Remember, interviewers, are human, too!
The most memorable interviews are conversational, informative, and intriguing; this is most easily accomplished when candidates go in with an open mind and a positive mindset. Don't psych yourself out – your interviewer could be just as nervous as you are!
Whether you have an upcoming interview or you're just casually looking, it's never a bad idea to keep these top 10 interview tips close. Looking for a job? Check out our open jobs.