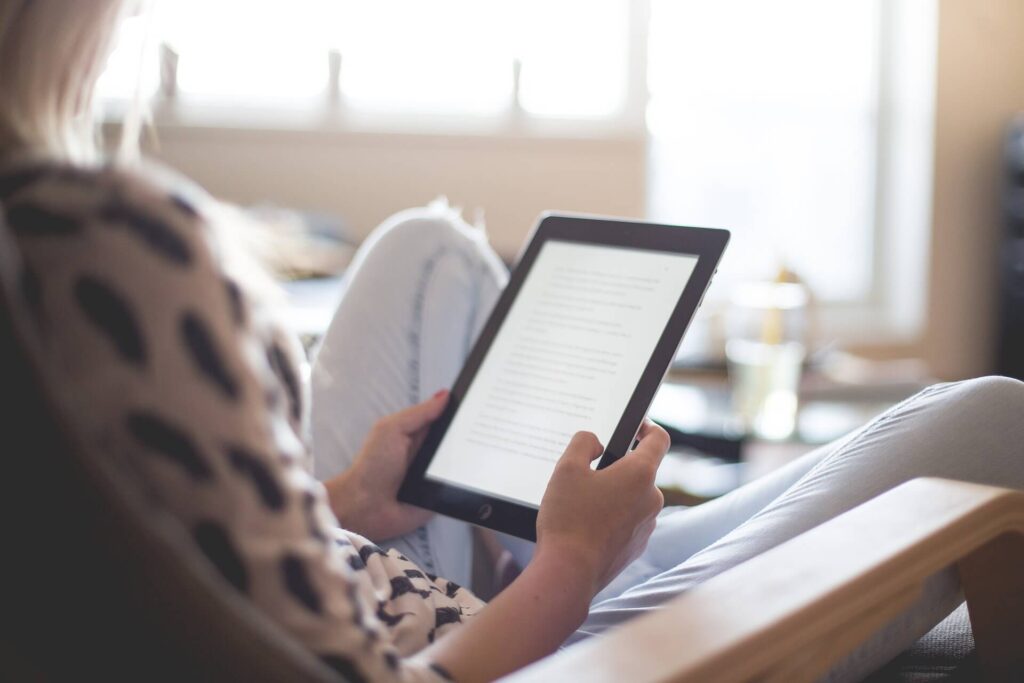 6 Self-Help Books That Impacted Our Careers
Whether you're just starting out in your field or you're a seasoned professional, there is always something new to learn and ways to improve your skills. Reading self-help books related to your profession can be a great way to gain new insights. It also helps you develop new strategies and stay up to date with the latest trends and best practices.
In this article, we'll be sharing 6 self-help books that impacted our careers and helped us expand our thinking when it comes to business.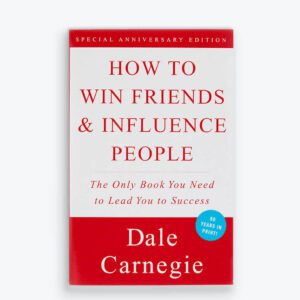 How To Win Friends and Influence People – Dale Carnegie
"Dale Carnegie's rock-solid, time-tested advice has carried countless people up the ladder in their business and personal lives." – Amazon.com
Our Talent Partner II, Matt Tenerovich credits How To Win Friends and Influence People with his career success. Matt's favorite quote from the book is, "Any fool can criticize, complain, and condemn—and most fools do. But it takes character and self-control to be understanding and forgiving." Matt explains that this quote resonated both in his professional life and his personal saying, "It serves as a reminder that it's easy to complain or blame others, but the only way to build character is to put your emotions aside. Lastly, it's important to understand the perspective of everyone involved. This allows you to make a sound decision without just considering your personal agenda. It has helped me tenfold!"
You can find the book here.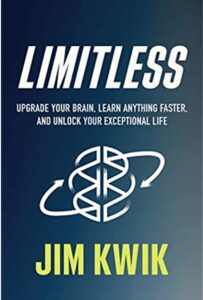 Limitless – Jim Kwik
"Limitless gives people the ability to accomplish more–more productivity, more transformation, more personal success, and business achievement–by changing their Mindset, Motivation, and Methods."
Jordan Nadowski, one of our Talent Partners chose Limitless by Jim Kwik as one of his favorite self-help books. Limitless reinforces that to make a great change you must take action in all aspects of your life. This includes changing your mindset and the way you learn and process life.
He told us, "I really like how the book focuses on not getting caught up in the details or trying to control what you can't. You must focus on the things you can control and keep pushing past what you think is possible."
"Being limitless is not about being perfect. Its about progressing beyond what you currently believe is possible"

– Jim Kwik
You can find the book here.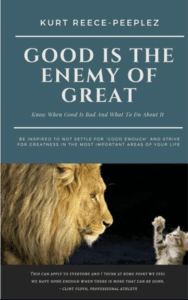 Good is the Enemy of Great – Jim Collins
"In his book Good to Great, Jim Collins argues that good is the enemy of great. Why? And must we all strive for greatness? What separates the good companies from the truly great ones?" – shortform.com
Heather Courtney, a Talent Partner at StaffBright chose this book primarily because the title impacted her.
"To me, the title, Good is the Enemy of Great, means that too often we settle for "good", moreover, mediocrity and are ok staying there (where we are comfy & cozy). This quote has stayed with me and I find myself remembering it on a regular basis, thinking are you great? If not, how do you get there?"

Additionally, Heather loves this quote because it isn't just applicable to her professional life, but her personal life as well. "This concept bleeds into all aspects of my life not just professionally; parenting, personal relationships, etc… it pushes me to consistently be striving for GREATNESS!!"
You can find the book here.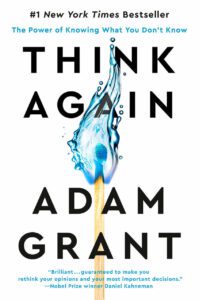 Think Again – Adam Grant
"Think Again examines the science behind changing your mind – and persuading others to change theirs. It explores the biases and assumptions that we bring to our decision-making, outlining how individuals and organizations can build a mindset of lifelong curiosity." – blinkist.com

Talent Partner Jennifer Gruin chose Think Again as one of the self-help books that impacted her the most because it, "is an exploration of the importance of adopting a rethinking mindset rather than a thinking skill set. Furthermore, Grant argues that our tendency to cling to our beliefs is ineffective. The world is always changing, and if we are not willing to change with it, we will fall behind."
"A hallmark of wisdom is knowing when it's time to abandon some of your most treasured tools—and some of the most cherished parts of your identity."

– Adam Grant, Think Again
You can find the book here.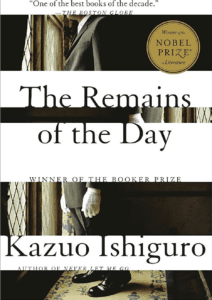 The Remains of the Day – Kazuo Ishiguro
"The Remains of the Day tells of a man's journey into the past during a motoring trip through the English countryside. Told from a first-person perspective, the story is narrated in the form of a diary by an English butler named Stevens." – coursehero.com
"The book is about regret," our Talent Partner, Casey Durka, shares with us.
"The novel questions one's ethics. He (Stevens) serves a man who may have ties to Nazi Germany and continues his loyal service, turning a blind eye. I read this book at a crucial time in my life and I learned that we must continue to grow and take risks." Casey went on to discuss how even though we would like to, we cannot escape regrets saying, "I live my life with my inner monologue pushing me forward, striving to be better in every way, and making sure I minimize my regret when life is all said and done. "
"If you are under the impression you have already perfected yourself, you will never rise to the heights you are no doubt capable of."

-Kazuo Ishiguro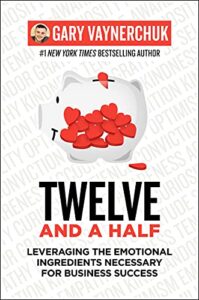 Twelve and a Half: Leveraging the Emotional Ingredients Necessary for Business Success – Gary Vaynerchuk
"Gary explores the 12 human ingredients that have led to his success and happiness and he provides exercises to help you develop these traits yourself. He also shares what the "half" is—that emotional ingredient of leadership he's weakest at." – Amazon.com
Our Marketing Lead, Jessica Utter, chose this as one of her favorite self-help books because it focuses on the "soft" skills of business. She shares her thoughts saying, "Gary has always been a trailblazer when it comes to market trends and social media. Twelve and a Half opens up the conversation on soft skills in the workplace and the impact they have on the bottom line. As we continue to evolve and grow with technology, these soft skills will become more important to have, and in turn, become harder to find."
"The concept of kindness as a strength is one of those things that society really struggles with. It's just not the way that trait has been positioned. I intend to push the narrative of kindness as a strength and see what kind of impact I can have. It genuinely, genuinely works."

– Gary Vaynerchuk, Twelve and a Half
You can find the book here.